Cargopack Pty Ltd and INFINITY LOGISTICS… Are proud to be working together to establish the products and services of both companies in Australia and New Zealand and look forward to a long and successful partnership.
What is FLEXITANK:
FLEXITANK is special equipment for transportation bulk non-hazardous cargoes, using the standard 20-foot sea or railway container. FLEXITANK is a special, soft and tight tank with volume from 14 up to 24 thousand litres. FLEXITANK is produced from plastic material. In combined condition it occupies just 0,25 cubic meter.
How it works:
FLEXITANK should be installed in 20″ container which can be provided by our company or you can use your own container. Installation of FLEXITANK takes 20-30 minutes. Then container will be ready to load your cargo. Installation of FLEXITANK can be made both on the container terminal, and in a place of loading. After installation you will just need to connect your connecting device to FLEXITANK. Using the pump you canstart loading. Loading takes 20-40 minutes depending on type of a cargo and the pump. After loading is finished the container with FLEXITANKand with your cargo is ready to travel. The container can be transported by road,railway or sea. The container with your cargo can be delivered to any point worldwide. In place of destination, You or your partners can unload a cargo quickly and without any losses. For this you will need just the pump.After unloading is finished, FLEXITANK can be utilized, as it is disposable.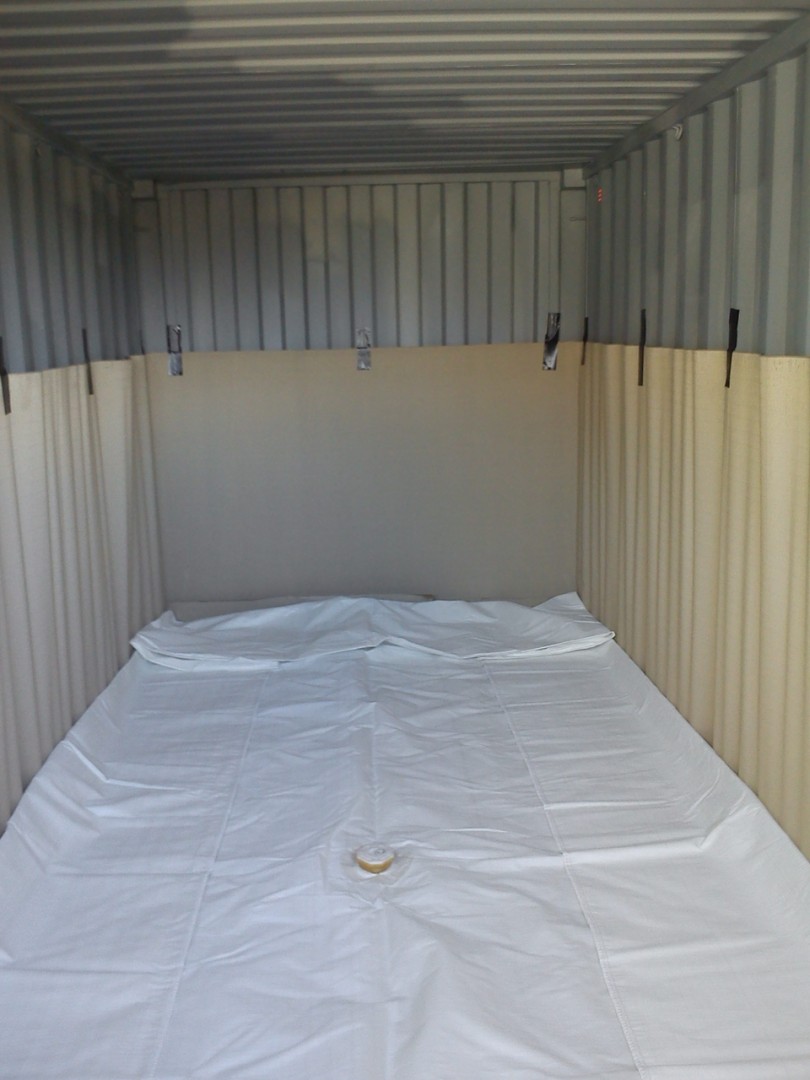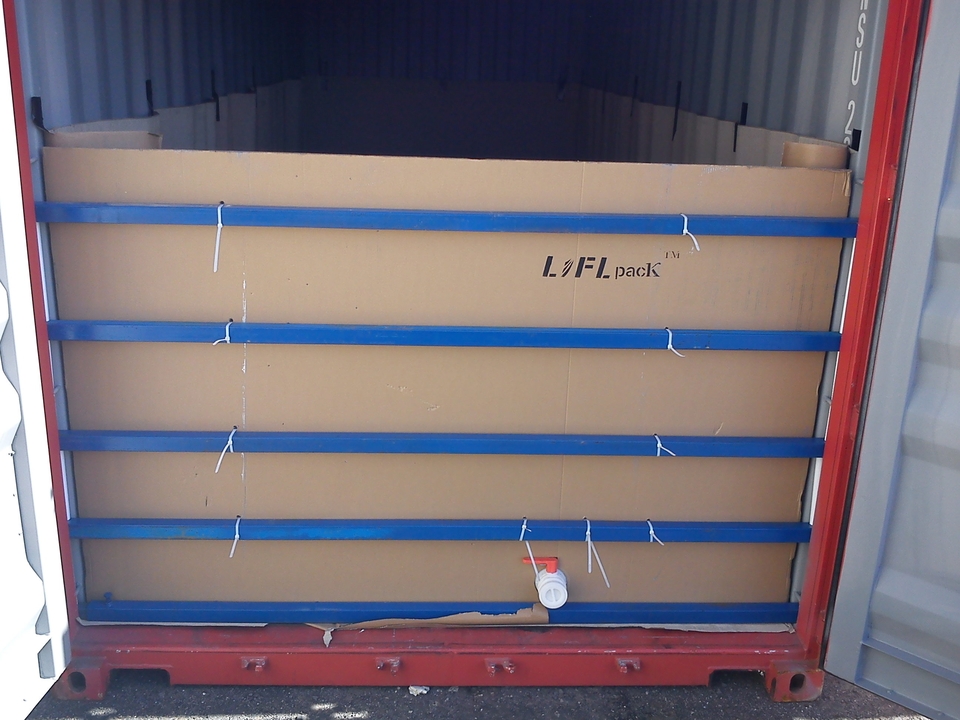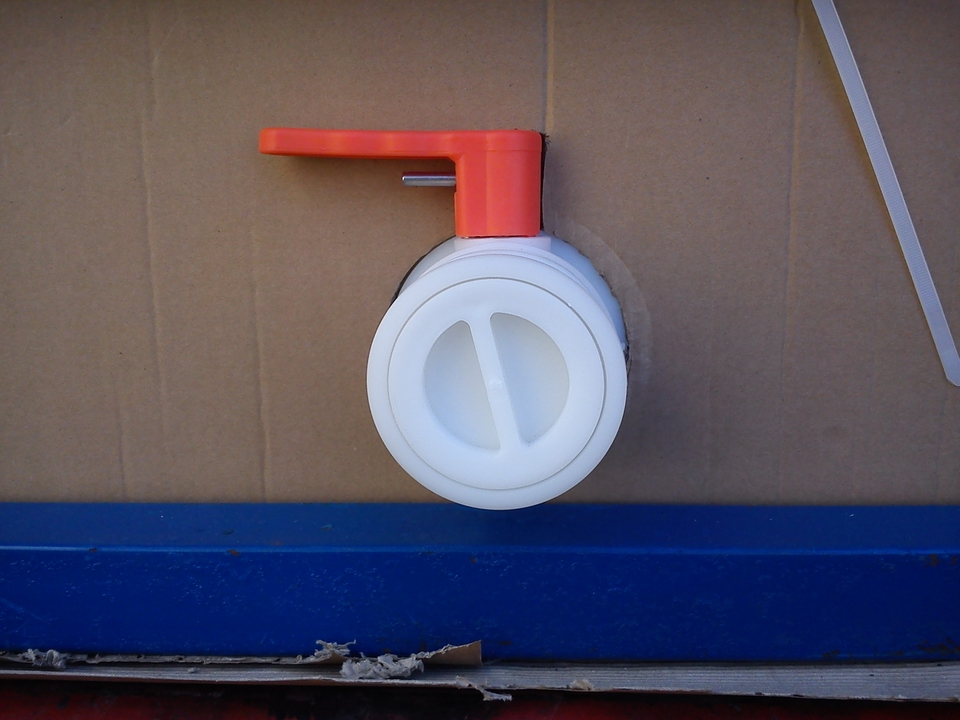 Logistics Supply Chain Services for Flexitanks
Cargopack provides four grades of services as following for customers:
Level I Provide Flexitank, Bulk Head and Other Accessories
Level II Provide level I of service and installation instruction.
Level III Provide level II of service and loading transport and cartage of loaded flexitank to port or rail head as designated by customer.
Level IV Provide level III of service and the whole-process door-to-door service including land transportation, ocean shipping, and carriage insurance, a marine insurance policy is requiered by the shipper listed on the Bill Of Lading.
Value-added Service: Cargopack can offer economic, convenient and eco-friendly containerized packing and transportation solutions, and related value-added services, as well as appropriate logistics solutions according to customer demands.
Global Service Network Cargopack global service system is available in China, North America, South America, Europe, Middle East, Australia, South Africa, other countries and regions, offering technical support and emergent solutions.
Advantages of Flexitanks
Its maximum capacity can reach 24,000L, higher about 35% than barrel.
Compared with the traditional tank, it only needs to pay one-way freight without charges for empty container return and  cleaning, and effectively avoids the secondary pollution.
It greatly saves costs for handling, packing, and material management.
It has small volume, light weight and convenient transport.
It meets the environmental protection standards, and its raw materials have no pollution to environment, and can be recycled completely.
It is suitable for transport modes of ocean shipping, auto and railway.
| | | | |
| --- | --- | --- | --- |
| | Flexitank | IBC | Drum |
| Number of unit | 1 | 20 | 85 |
| Per unit | 24,000 liters | 1000 liters | 207 liters |
| Total capacity | 24,000 liters | 20,000 liters | 17,595 liters |
| Filling time | 1 hour | 2 hours | 2 hours |
| Stuffing time | 1 hour | 3 hours | 3 hours |
| Manpower | 2 person | 3 person | 3 person |
| Work space | Low | Moderate | High |
Application
Food     Wine, edible oil, various syrups, food additives, sorbierite, palm oil, soy sauce, yellow wine, mineral water, malt extract, sirops, etc.

Industrial Oils    Lubricating oil, lubricating oil additive, transformer oil, white oil, tung oil, glycerol, coconut oil, hydraulic oil, industrial gear  oil, castor oil, high oil fatty acid, oleic acid and others

Non-hazardous Liquid Chemicals     Plasticizer, synthetic resin, cleaning agent, disinfectant, surfactant, polyalcohol, feed additive, silicate, salt solution, propanediol, ethanediol, polyether, alkylating agent, herbicide, fertilizer, natural rubber, synthetic latex, and the like.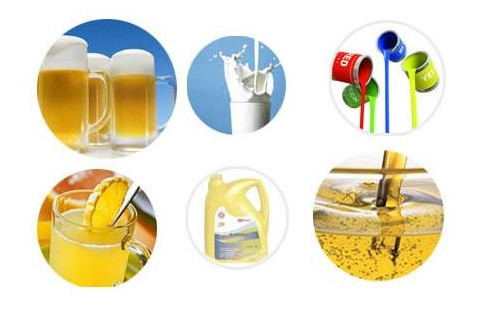 Installation
1, CONTAINER HANDLING:
1) Carefully sweep the floor and check by eye and hand for any rough edges, projections, splinters, screw heads or weld patches. Heavy duty tape should be used to cover and protect potential trouble spots.
2) Container walls to be covered with corrugated paper being 1.5 meter high. The corrugated papershould be fixed by tape at interval.
3) Container floor to be covered with two corrugated papers with a 20cm overlap. Fold excesspaper (30cm) from side to cover the lashing rings/bars(located on the longitudinal rails and corner posts)
2, FLEXITANK LAYING PROCESS:
      Laying the flexitank on the right side of the middle of the container, Opening the flxitank forwards or backwards. Then opening turn right.
3, BULKHEAD KIT INSTALLATION:
    Install five metal bars (length 2400mm) in the vertical recesses of the corner posts of container. Place corrugated(highness 1500mm,width 2330mm) supported by metal bars and fixed by cable ties.
4, FLEXITANK LOADING PROCCESS
   1) Laying the bubble stick to the middle of container door. Then close the left door well.
   2) Remove all old labels and stickers, Fit warning label on the left-hand door as close to locking handles as possible.
   3) Attach the load hose with female camlock connection to the male adapter of flexitank valve. Be sure that  the valve is on open position. Start loading the flexitank slowly. The maximum loading rate of the pump must be adjusted to be approx.200 liters per minute until to 3000 liters have been filled. Once approx. 3000 liters have been filled, loading rate of plum can be increased.
   4) Check constantly for leaks in hoses and connections, In the process of loading the wings of flexitank will slowly open out against container sides and bulkhead.
   5) Ensure that flexitank unfolds properly and does not trap itself in corners.
   6) After loading is completed, close the valve, drain feeding hose and disconnect hose from the flexitank and replace valve cap.
   7) Visually check the exterior of the standard container to ensure no damage has occurred during loading process. Little bulging of container walls may happen.
5, FLEXITANK DISCHARGE PROCESS:
  1) Locking mechanism on left hand container door check and corrently positioned. DO NOT OPEN LEFT HAND DOOR UNTIL DISCHARGE COMPLETED.
   2) Attach the discharge hose with female camlock connection to the mail adapter of flexitank valve. Be sure that the valve is in open position. Start dischargeing the flexitank slowly.
   3) Discharge hose inspected to ensure excessive strain is not applied to the hose. Check constantly for leaks in hoses and connections.
   4) Once the residual product in flexitank is approx.3000 liters, the maximum discharge rate to pump shall be adjusted to approx.200 liters per minute.
   5) Any residual product drained from flexitank.